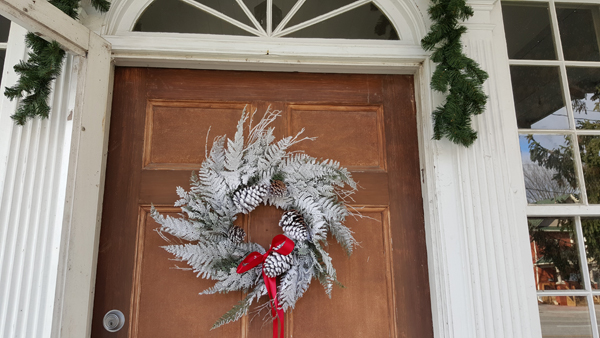 Lynde House was festively adorned for the Open House Tour on November 28th, 2015. Over 120 people came and throughout the day and wandered through talking with the volunteers on hand in each room and also at the Visitor Center next door.
Admission was free due to a generous donation through an Anonymous Donor from the Durham Community Foundation.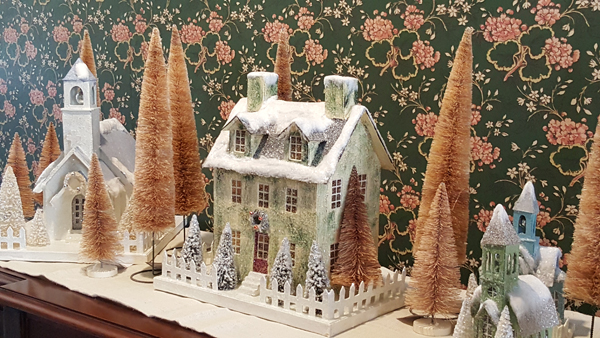 Each room was lovingly outfitted with artifacts from the collections and decorated for Christmas and the holidays by: Michael Penney of Penney & Company. Featured in the large hallway is even a miniature winter display of houses of yesteryear, this one almost resembles Lynde House Museum itself. Michael blended decor with the house so well the details are fascinating.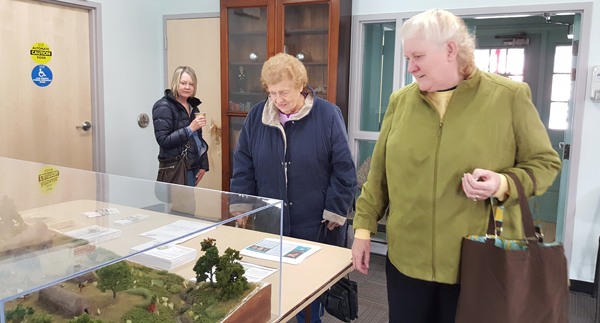 People enjoyed seeing the Joseph Picard Archaeological tabletop display model of a First Nations settlement which is on display at the Visitor Center beside Lynde House Museum. The model represents what was found at the first large scale site ever excavated in Whitby.
The original location, now called the Joseph Picard Site, contained a large number of 'Long Houses' where people lived. It is estimated that almost 200 people once lived there. Many artifacts were found and are being kept in Toronto for study. No human remains were found however, as burial grounds for such villages were usually located a distance from the village itself.
We are pleased to be able to showcase this model which proves very educational and of considerable interest to school children.
Volunteers have been working diligently over the past several months amalgamating two large collections of artifacts. People really enjoyed learning more about Whitby's amazing first home! Brian Winters, former Whitby Archivist for the Town of Whitby enjoyed all of the displays. Some of Brian's books were sold on consignment at the Visitors Center. Visitors also were able to pick up a copy of several other publications by Whitby Historical Society over the years.
Though so many came, everyone had time to wander and visit. It was a delightful opening enjoyed by everyone.
Many thanks to the volunteers who helped that day. Visitors enjoyed hot apple cider and cookies after the tour at the Visitor Centre. See our website for times and more information, Lynde House Museum.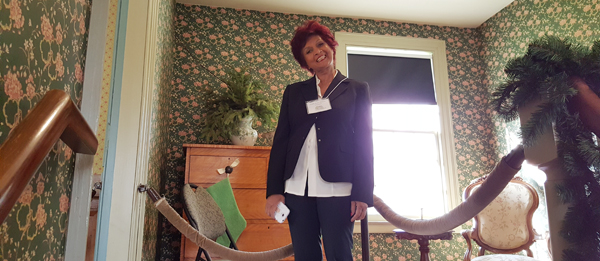 Why not plan a visit to the museum. Volunteers are ready to greet you with a smile.
Blog and photographs by Trina Astor-Stewart