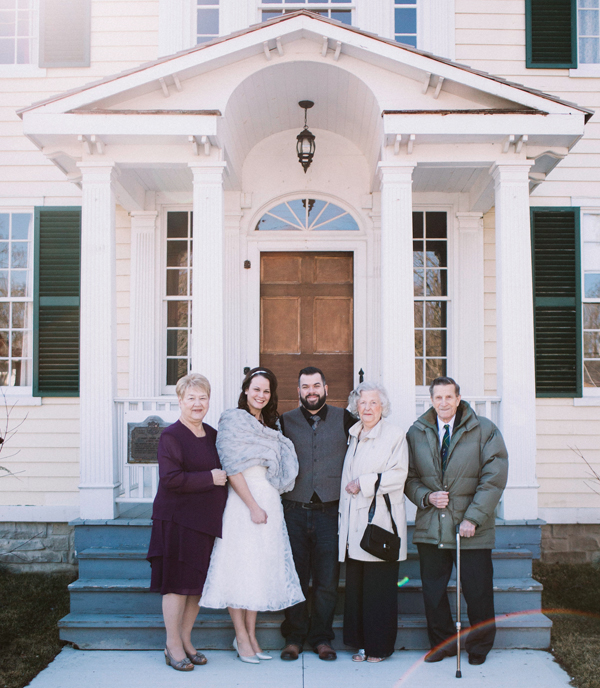 A Jabez Lynde Descendant Marries in Whitby
The bride, Emily Johnston-Hartin is a descendant of Jabez Lynde, original owner of the Lynde House that is now home of the Lynde House Museum & Visitor Centre. Emily's grandmother is Jean Lynde Johnston shown in the photograph of grandparents taken in front of Lynde House Museum above.
When planning their wedding, Emily wanted to connect her ancestry with her special day in a meaningful way. Emily has a photograph of herself taken when she was a baby in front of Lynde House when the house was at Cullen Gardens.  How better to honor her heritage than to have some photographs at Lynde House and a tour for her guests.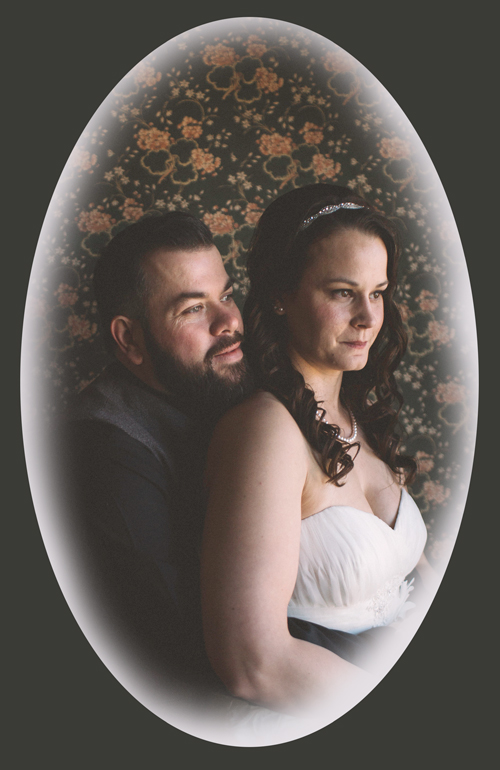 We were more than happy to welcome Emily and her husband Wade Hartin to celebrate the occasion of their wedding on March 18th, 2016.
Emily and Wade's wedding took place at the Town Hall in Whitby and was an intimate family wedding of about twenty two people. The tour of Lynde House, led by Kirstyn Allam, Executive Director, was a highlight of their festivities.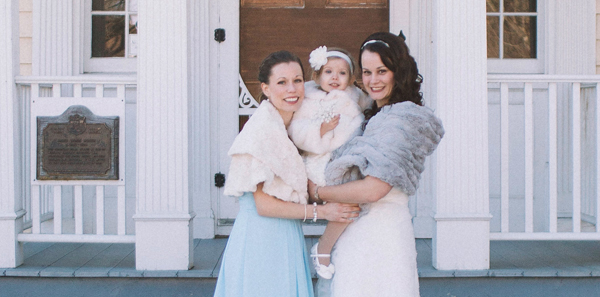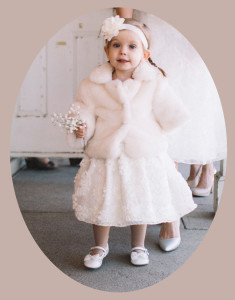 Emily is in the process of compiling a family genealogy and we hope she will share it with us in the near future.
Lynde House, even now has stories to tell  "of courage, change, and romance".
See more about the early days of the Lynde Family and Lynde House at http://lyndehousemuseum.com/about/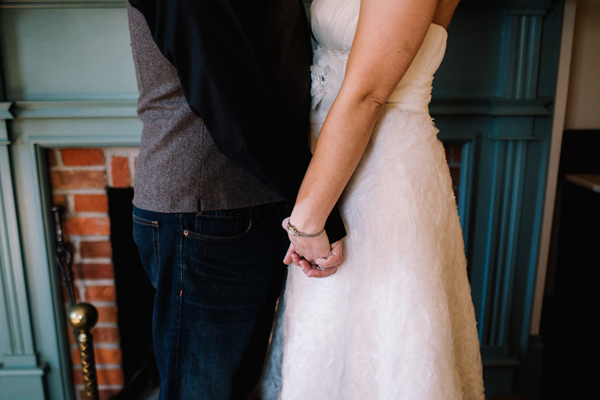 Photographs of Wedding by: Danielle Meredith Photography
Blog by: Trina Astor-Stewart VP, Whitby Historical Society at Lynde House Museum