Spring is arriving at Lynde House Museum & Visitor Centre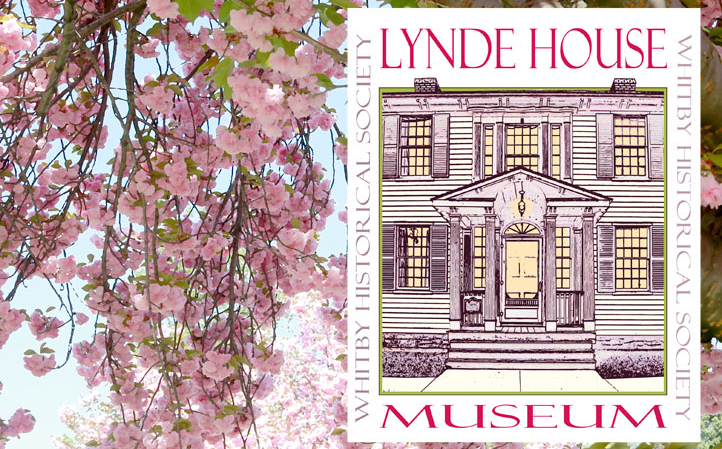 Whitby Historical Society is pleased to have been chosen by the Town of Whitby to operate
the new Lynde House Museum & Visitor Centre located at 900 Brock Street South at Burns St. in Whitby.
With heartfelt thanks to an Anonymous Donor through the Durham Community Foundation.
Take a tour, hear beautiful stories. We welcome you to walk through rooms of yesteryear, full of mystery... Enjoy magical moments that inspire and delight !
Enjoy a home full of artifacts c. 1800s and beyond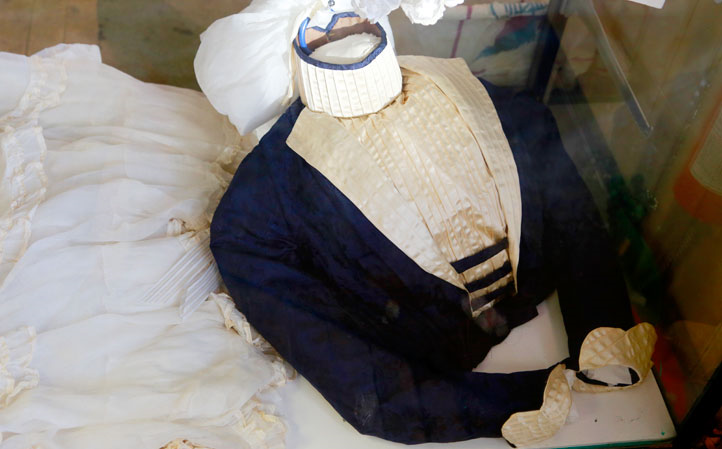 Lynde House Museum has many fine textiles, like this silk ladies bodice. Please donate so we can have all of these treasures archivally protected for the future.
You are the reason for our Mission: "To inspire with stories that bring the museum to life. To reach far and wide
through engagement. To teach and practice sustainability
(as ingenuity of our forefathers and as the practice of sustainability in life endeavor).
Promotes public interest in maintaining a living museum as an experiential
interpretation of history; a cultural anchor in the community at large as
a microcosm of Southern Ontario.
Activities and programing for the purposes of empowering citizens
through life long learning about heritage."